About
We here in Bell County would like to invite you to come and visit Wilderness Trail Off-Road Park in the mountains of southeast Kentucky. We are located on the Kentucky-Virginia-Tennessee state line, in the shadow of the famous Cumberland Gap. The park entrance is on US Highway 119 about seven miles from the US Highway 25E turn off, on what is locally known as the 'Bridge to Nowhere'. It now leads somewhere: to 9,000 acres of great scenery and off-road trails, as well as camping and fishing spots. And the best part: the trail riding, primitive camping, and fishing are COMPLETELY FREE . We hope that visitors will take the money they have saved from not having to buy permits and spend it in our local businesses instead. Our park was formed in 2008 and is still in the process of being developed, but we have already been featured in magazines such as Side X Side Action and Dirt Wheels, and have even been featured on an episode of Fishers ATV World. Host Brian Fisher even went so far to say that this was one of the most beautiful places he has ever visited. 
Wilderness Trail Off-Road Park currently offers trail riders over 120 miles of trails, with more being added. The park is currently mapped and marked, and maps can be downloaded for free at our website. You can also obtain maps from several local businesses listed on our website. The park is open to ATVs, side x sides, dirt bikes, and also Jeeps and trucks. We are in the process of marking certain trails for certain types of off-road uses. Our local off-road club, the Holler Crawlers, help to maintain the trails and keep the area clean. Our trails range from gravel and dirt tracks in open fields that have spectacular views of the Cumberland and Pine Mountain ranges, to old logging roads that run through the woods, and even a rocky, dried up creek bed or two. Most of the trails on the park are suited for beginners, but we have several challenging ones as well. We also have several rock crawling areas and lots of mud, including the soon-to-be-famous Mud Bowl.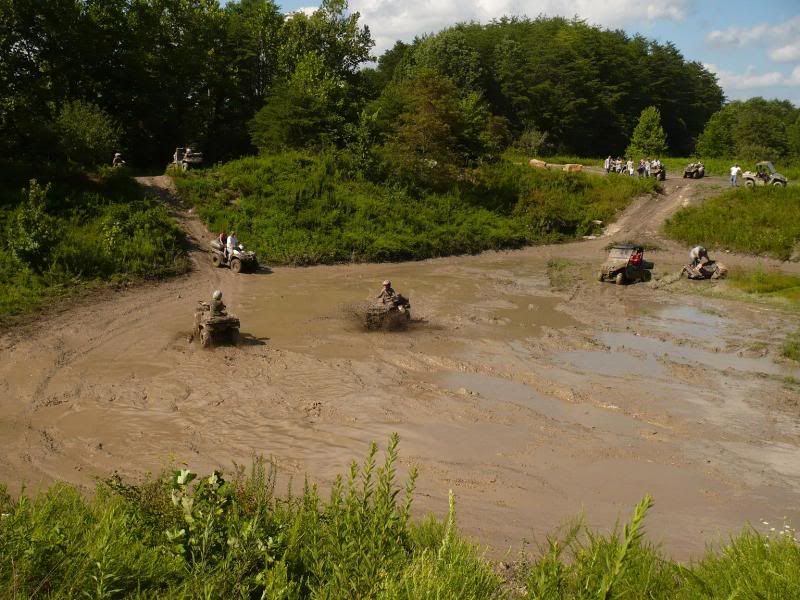 Not only do we have miles of great off-road trails, but the park also features dozens of ponds throughout its boundaries that are great to fish in! Healthy populations of bluegill, largemouth and Kentucky bass, catfish, and crappie can be caught from these ponds. We do ask that anglers do so on a catch basis only, and that you have a valid Kentucky fishing license. The park also borders a great fishing creek in Yellow Creek on western side of the Colmar area and also by the Cumberland River on the northern section of the Hance's Ridge section near the main trailhead. Here, anglers can catch redeye, long-ear sunfish, smallmouth, Kentucky bass, catfish, and even walleye (in the Cumberland River). So when coming to visit the park, make sure to pack your fishing rods and tackle on your ATV!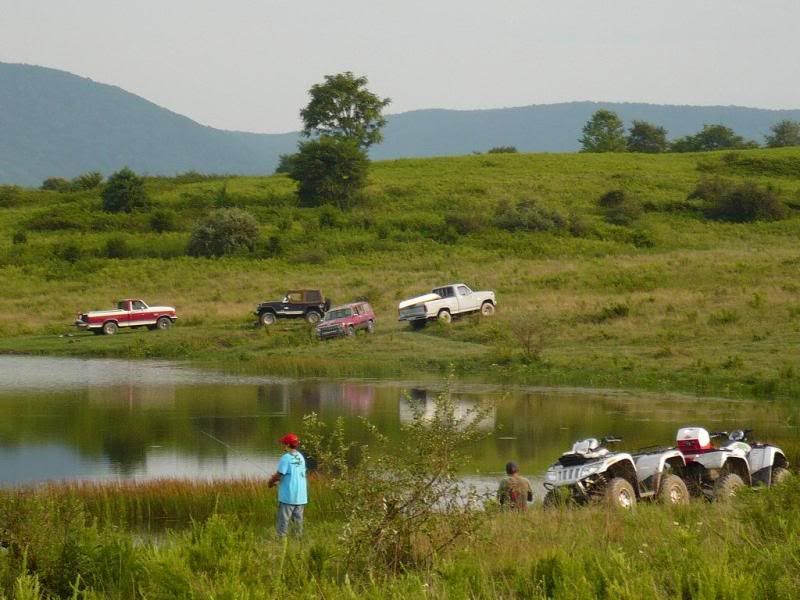 Our park has all different types of trails for all different kinds of riders and outdoor enthusiasts. Miles of off-road trails, dozens of places to fish, and plenty of places to primitive camp makes this place and outdoorsmens (or outdoorswomans) dream! And again, all of this is free of charge!
We hope that you will come down to our corner of heaven and experience the beauty of southeast Kentucky in person.